Get to know us!
A little this and that about us
Get to know
us!
A little this and that about us
Hello, we are
the noppa!
Why noppa? Because it's short, looks pretty written down and because in Finnish it means dice, which is versatile just like us. We are diverse in terms of our skills and strengths: we have more than a decade of professional experience in the fields of brand design, graphics design, industrial-, interior design, architecture, animation, web design, installation art and theatre sets and (social) entrepreneurship.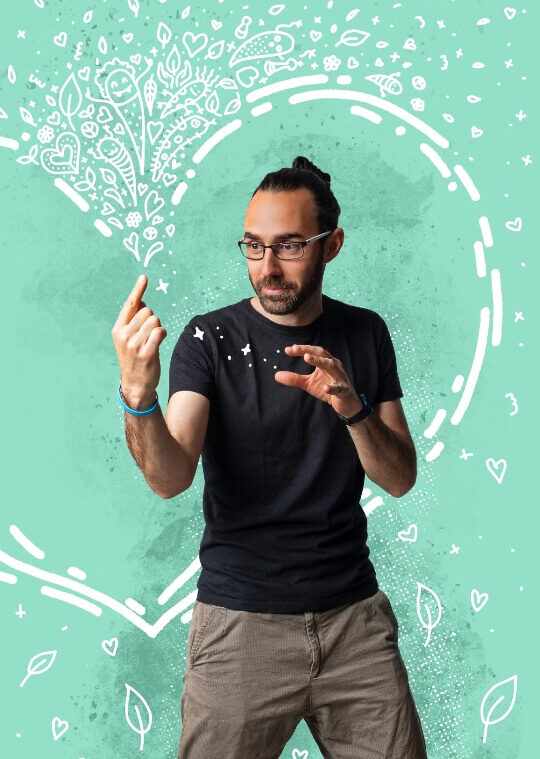 Lóci
Ball Lightning eZENmaster
Tomi
Magashegyi flowcirkáló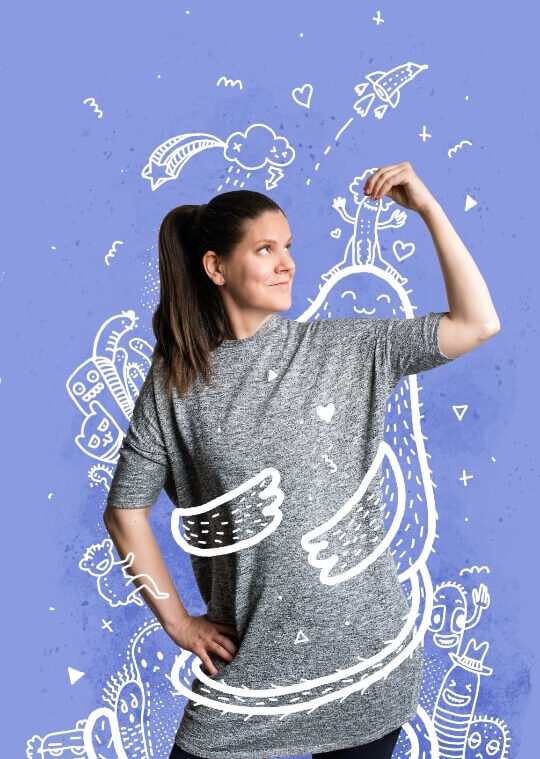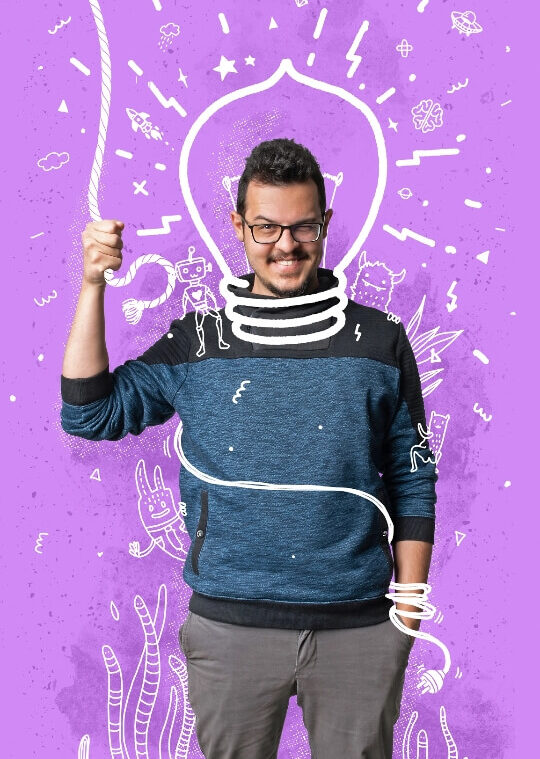 Csabi
Agyviharban edzett űrtengerész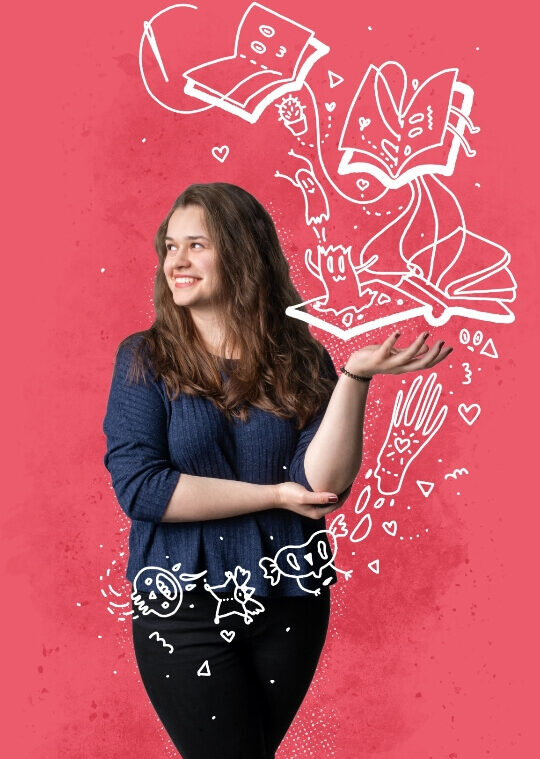 Timi
Könyvkötő firkaharcos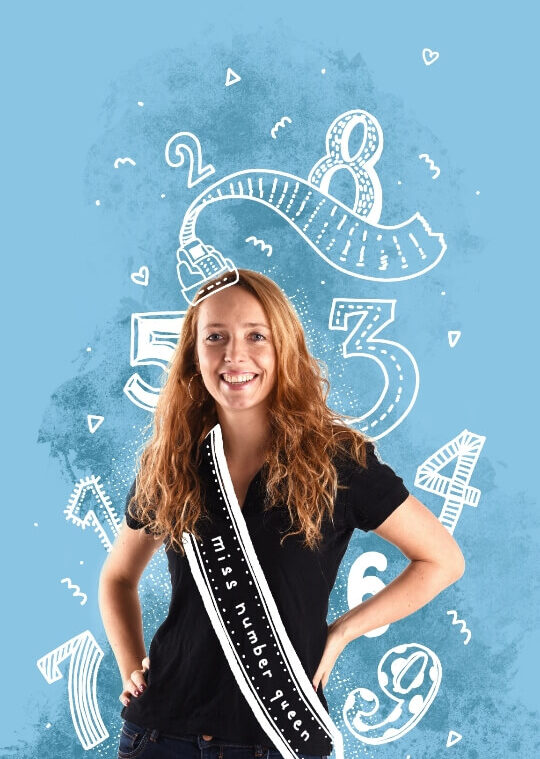 Lencsi
Pénzügyes zsonglőr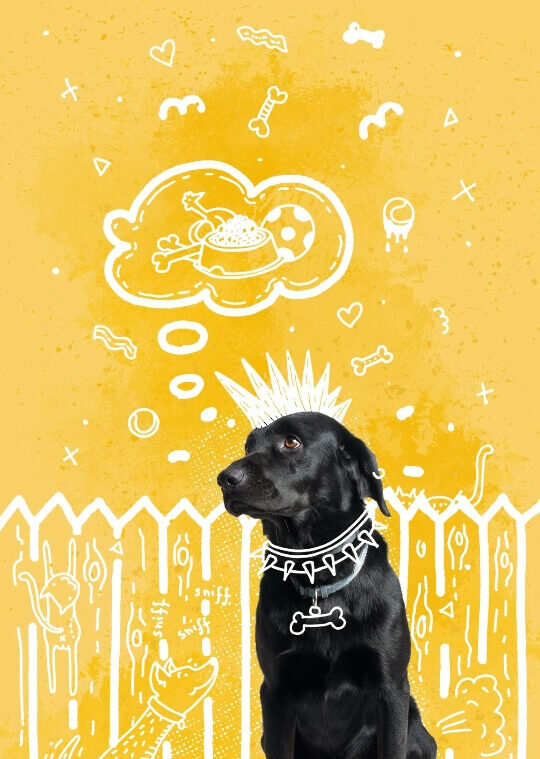 Design Makes You Happy
A végeredmény mellett nekünk ugyanolyan fontos, hogy élvezzük, amit csinálunk és ez másoknak is örömet okozzon. Ezt a hozzáállást nem felvettük vagy feltaláltuk, hanem megfigyeltük magunkon, ez a mozgatórugónk. Szeretünk alkotni, kísérletezni, fejlődni és ez csapatként, oldott légkörben, barátságos környezetben megy igazán nekünk.
Egyediben utazunk és űzzük jókedvvel azt, amiben jók vagyunk. Hiszünk abban, hogy a design különböző területei nem függetlenek egymástól, hanem szorosan összekapcsolódnak és hatnak egymásra. Ezért van, hogy csapatunk tagjai nagyon sokféle irányból érkeztek. Színes, kísérletező szellemiségükkel alapját adják az egyedi és előre mutató, néha "őrült" ötleteknek.
Legyen szó egy lakás otthonossá tételéről, egy cég identitásának kialakításáról, egy színdarab atmoszférájának megteremtéséről, fogyatékkal élők számára használható edzőterem kialakításáról vagy aranyos kutyák és cicák meganimálásáról vagy éppen világmegmentő kis robotok életre keltéséről, mindenhez ugyanazzal a lelkesedéssel és kitartással állunk. Nagyon szeretünk átfogó kreatív hozzáállást igénylő feladatokkal is foglalkozni. De felállva a számítógép mellől prototípusgyártást és kisebb léptékű dolgok kivitelezését is vállaljuk, ezért a felsorolás itt nem is ér véget.
Itt dolgozunk
Budapesti cég vagyunk, de ez nem jelenti azt, hogy csak itt dolgozunk! Számos vidéki és külföldi munkánk készült el, amik még változatosabbá teszik életünket.
Székhelyünk a festői Libickozmán van.
Lumen
A stúdiónk a Lumenben van, a Palotanegyedben, a pesti belváros szívében, ami otthont ad számos érdekes csapatnak, köztük designereknek, művészeknek, festőknek, egy galériának és egy tetkószalonnak is. Emellett itt van a város egyik legkúlabb/frankóbb/lazább kávézója és egy kis koncertterem, ahol remek alternatív és világzenei koncertek vannak. Élvezzük a ház sokszínűségét, és inspirál a közeg, ami lehetőséget nyújt az ismerkedésre, az újra való nyitásra. Nem mellesleg megbeszéléseinket a város leggyönyörűbb kéményének árnyékában tarthatjuk a kerthelyiségben…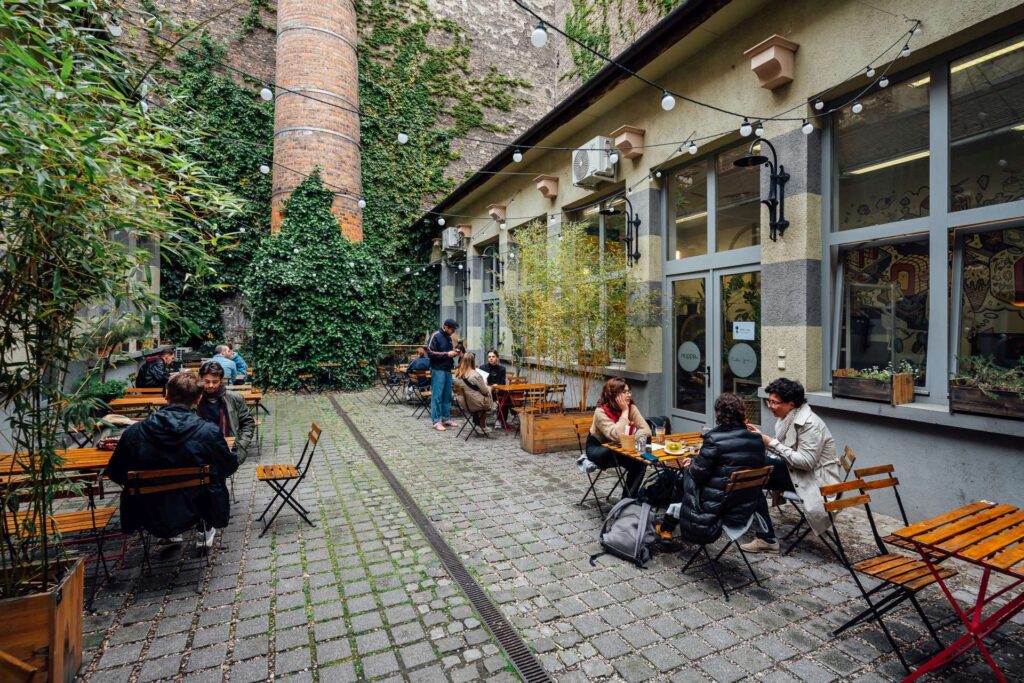 Így szeretünk dolgozni (élni)
Tapasztalatunk szerint, akkor lehet felszabadultan alkotni, ha sok jó ember stressztől mentesen, rugalmasan, lazán létezhet. Ha az egyéni ötletek ilyen módon összeadódnak, igazi, őszinte és profi dolog sül ki belőle, miközben egymástól folyamatosan tanulunk, és növekedünk. Ezáltal lép túl a munkahely fogalmán az, amiben vagyunk. Ezáltal kerülünk flowba. A mottónk: Design Makes You Happy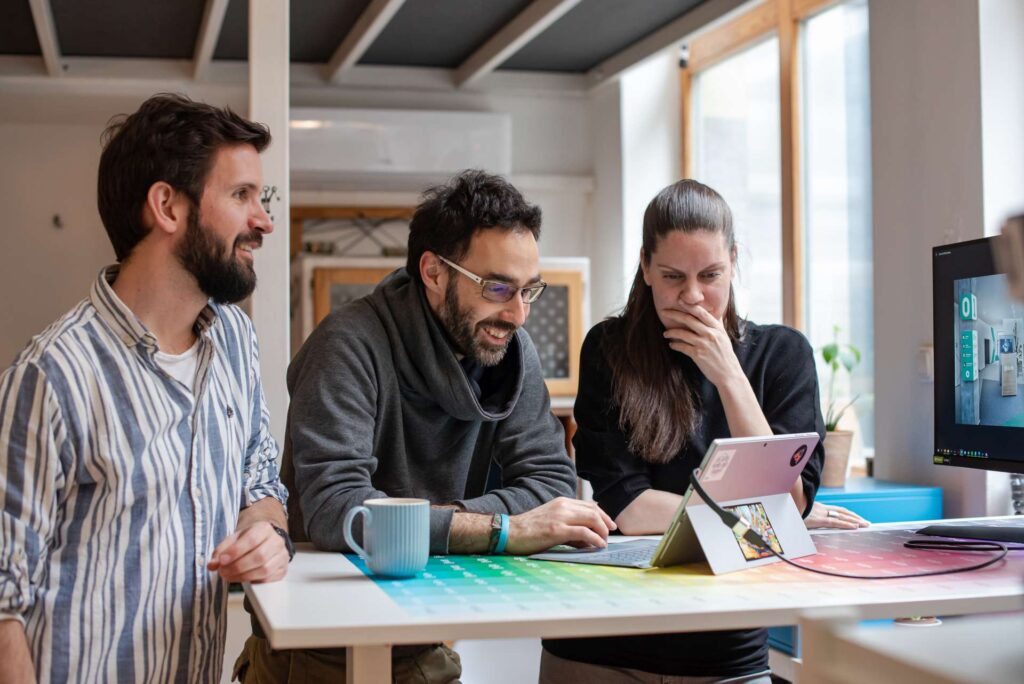 Fejlődés van, blokkoló kártya nincs
Munkarendünket rugalmasan alakítjuk, hogy az ne csak egy kőbe vésett rendszert szolgáljon. Csapat szinten befogadjuk az újat, reagálunk a jelenre és egymásra. Ha úgy érezzük, valamin változtatni kell, lépéseket teszünk annak érdekében, hogy az ideálisabbá váljon. A folyamatos megújulásban hiszünk, és abban, hogy ez a hozzáállás nagyobb szabadságot és hatékonyságot szül.
6 óra
Megmértük, elhisszük.
Fókuszáltan, kreatívan, flowban 6 órát tudunk dolgozni egy nap. Ennyivel tervezünk, így tudjuk tartani a határidőket és így tudunk az alkotás mellett teljes, boldog életet élni.